Podcast: Play in new window | Download (Duration: 28:02 — 23.0MB)
Subscribe: Google Podcasts | Android | RSS | More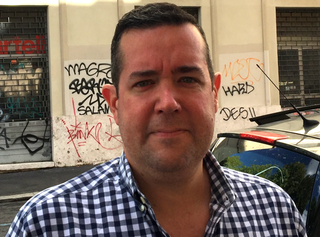 Speculators are responsible for food price spikes? Food price spikes are responsible for riots in the streets? First-world hipsters are responsible for hungry quinoa farmers in Peru?
No, yes, no – at least if you care more about evidence than emotions and opinions.
How do we know? Thanks to the work of agricultural economists like my guest in this episode, Marc Bellemare, director of the Center for International Food and Agricultural Policy at the University of Minnesota. I confess, I'm a little in awe of the analytical skills of ag-economists, their ability to find datasets and then persuade them to offer up reasonable answers. Sometimes it seems emotion and opinion are much easier ways to interpret the world, but I'm glad there are people who disagree. Marc was in Rome recently, and allowed me some time to talk about economics and agriculture.
Notes
Marc Bellemare has a blog, and he's not afraid to use it.
Previous episodes: the one about price spikes and the one about quinoa.
The graph in the banner photograph is from a rather good article from the USDA: Why Another Food Commodity Price Spike?