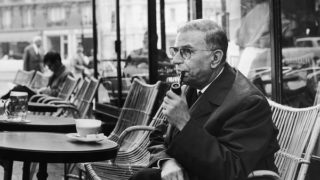 Questions of taste, good taste, ethics, and other things that might reasonably be thought of as philosophical in nature.
November 14, 2022

Asking for a doctor's note when your guest says they are allergic or intolerant is not an option

Read more...

February 21, 2022

Discussions about food often "bump up against philosophy" according to an actual philosopher, whose book helped me to think more clearly about food.

Read more...

April 12, 2021

Skill and craft over automation, complexity over simplicity, and diversity over monoculture

Read more...

June 1, 2020

Are there any universals about more complex kinds of gustatory taste? And how do we learn to talk about taste?

Read more...

May 11, 2020

Robert Walpole — like all great politicians — understood how to use his tipple to send a signal

Read more...

April 27, 2020

I know taste is entirely subjective. But I'm also willing to think about good taste and bad taste and even to use that as part of a value judgement. How about you?

Read more...