Podcast: Play in new window | Download (Duration: 21:10 — 19.4MB)
Subscribe: Google Podcasts | Spotify | Android | RSS | More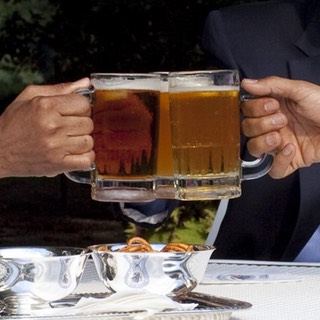 Taste has never really been purely subjective, good taste has always come with the baggage of social status and moral superiority. Perhaps nowhere is this more apparent than in politics, where the extended meanings of taste — refinement, discernment, judgement — brought with them an assumption that these were also the qualities associated with the ability to govern well. If you could choose a superior wine, of course you could choose a superior policy for the nation.
Chad Ludington, Professor of History at North Carolina State University, has studied the politics of wine in Britain extensively. He told me how changes in the production of wine, against the background of changes in political relationships between England and France and in the social structure of England, combined to make one's choice of wine an important statement about one's self-image.
In America, beer plays the part of wine in Britain, but the story is practically identical.

Notes

   Huffduff it