Podcast: Play in new window | Download (Duration: 17:39 — 14.2MB)
Subscribe: Google Podcasts | Spotify | Android | RSS | More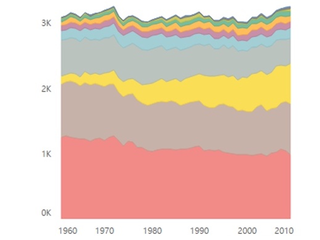 Foodwise, what unites Cameroon, Nigeria and Grenada? How about Cape Verde, Colombia and Peru? As of today, you can visit a website to find out. The site is the brainchild of Colin Khoury and his colleagues, and is intended to make it easier to see the trends hidden within 50 years of annual food data from more than 150 countries. If that rings a bell, it may be because you heard the episode around three years ago, in which Khoury and I talked about the massive paper he and his colleagues had published on the global standard diet. Back then, the researchers found it easy enough to explain the overall global trends that emerged from the data, but more detailed questions – about particular crops, or countries, or food groups – were much more difficult to answer. The answer to that one? An interactive website.
Notes
The original research paper is Increasing homogeneity in global food supplies and the implications for food security.
Colin and I first talked about the Global Standard Diet in 2014.
And I wrote up the bigger story of food globalisation for NPR.
The hashtag, should you find anything interesting, is #changingglobaldiet, and you can follow Colin Khoury @ColinKhoury.
Images snagged from the website.

   Huffduff it