Podcast: Play in new window | Download (Duration: 20:51 — 14.8MB)
Subscribe: Google Podcasts | Android | RSS | More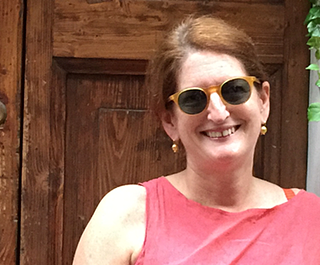 People looking for a good place to eat in Rome can choose from almost as many opinions as there are restaurants. Truth be told, though, a lot of those opinions have been shared by ninnies. Seriously, if you're looking for some harmless entertainment as you wait for the bill to arrive after an excellent meal that you've thoroughly enjoyed, read what some of the people on some crowd-sourced websites have said about the place where you are eating. But I digress. Rather than wade through countless ninny-posts looking for a realistic recommendation, many visitors, and some residents, turn to one of the food writers based here. Among those, one person reigns supreme: Elizabeth Minchilli. Through social media, apps, books and tours, she tirelessly points people in the right direction. Her new book came out this spring. That's a good enough reason for me to sit down for a drink with Elizabeth in her local neighbourhood.
Notes
The book is Eating Rome: Living the Good Life in the Eternal City. Her blog is here. Elsewhere, she's @eminchilli.
We met at Urbana 47 which is indeed a fun place to hang out.
I captured the banner image, and the rigatoni a la gricia that grace the podcast cover on iTunes, at Perilli, immediately after Elizabeth and I met, and which, I swear, had been selected long before our conversation. The food is a lot more consistent than the typography.