Podcast: Play in new window | Download (Duration: 3:05 — 2.8MB)
Subscribe: Google Podcasts | Spotify | Android | RSS | More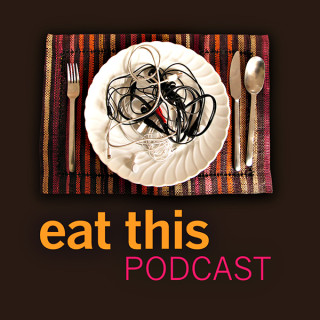 By rights, there should have been an episode last week, but there wasn't because I was just back from New York and the James Beard Awards, and I just didn't have time to put something together. Also, of course, I didn't win — that honour went to Gravy, from the Southern Foodways Alliance — and richly deserved it was too.
If I had won, I'm sure I would have found time to record something, but it was an immense honour just to be nominated again.
So no episode, because nothing to say, but I have been thinking about the show, and the main conclusion is that I need to carve out more time for myself to make Eat This Podcast. To do that, though, I need to spend a little less time on paid work. And that's the biggest change I want to make here.
After a lot of soul-searching, I'm going to put Eat This Podcast on the line and open a Patreon account. In case you don't know about it, Patreon allows you to engage with people who are making things you like with a regular cash donation. You can do different amounts, and you can do it either per item — per show in my case — or per month.
Anyway, the point of this episode is to let you know why the show is late.
Next week, I will, definitely, for sure, have a new show — and details of how you can help me make more and better shows.