Podcast: Play in new window | Download (Duration: 21:03 — 17.0MB)
Subscribe: Google Podcasts | Android | RSS | More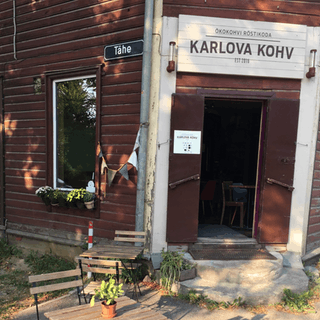 Porridge, for me, is made of oats, water, a bit of milk and a pinch of salt. Accompaniments are butter and brown sugar or, better yet, treacle, though I have nothing against people who add milk or even cream. So, while I've been aware of the inexorable rise of porridge in all its forms, I've been blissfully ignorant of the details. When I make, or eat, a risotto or a dal, I certainly don't think of it as a porridge. Maybe now I will, and all because Laura Valli took the trouble to send me a copy of her research paper Porridge Renaissance and the Communities of Ingestion.
We had fun chatting about porridge, about how she helped start the only porridge cafe in her native Estonia, and about her participation in the World Porridge Making Championship last year, in Carrbridge, Scotland. As a result of which, despite the fact that I am usually the last person in the world to know about the international day of this, that or the other, I'm totally ready for Thursday 10 October and World Porridge Day.
Notes
Thank you Laura for getting in touch and for your photos.
On the spurtle, I welcome further details on why you should use one. In the meantime, I note that Neal Robertson, two time winner of the Golden Spurtle, despite having a quiver-full of spurtles to his name, uses a spoon in this video demonstration
NPR had a great article about Norway's Traditional Porridge last year.
Music adapted from bagpipe shredding by zagi2.

   Huffduff it