Podcast: Play in new window | Download (Duration: 17:04 — 14.2MB)
Subscribe: Google Podcasts | Spotify | Android | RSS | More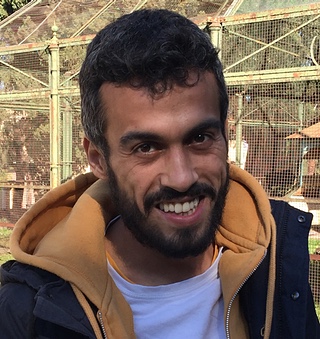 Refugees selling the food of their homeland to get a start in a new life is, by now, a cliché. Khaled (in the photo) joined their ranks a year ago. But cliché or not, selling food is an important way to give people work to do, wages, and hope. If it's happening on your doorstep, which it is, and the food is good, which it is, what's a hungry podcaster to do? Go there, obviously, and report back. Which is why, a couple of weeks ago, I found myself, microphone in hand, waiting patiently in line for a falafel wrap.
Truth be told, there aren't that many Syrian refugees in Italy. The most recent official statistics put the total at around 5000 with a little over 600 in Rome. Hummustown is helping a few of them.
Notes
The Hummustown website tells more of the story and has a link to the GoFundMe campaign.

   Huffduff it