Podcast: Play in new window | Download (Duration: 27:46 — 22.4MB)
Subscribe: Google Podcasts | Spotify | Android | RSS | More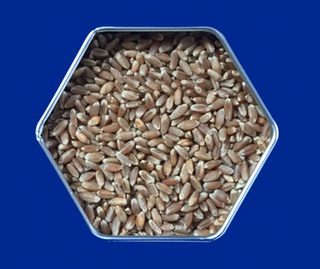 Andy Clark left Massachusetts in 1994 and wormed his way into one of the iconic bakeries of Boulder, Colorado. After that, he spent 15 years running bakeries for Whole Foods Market. All the while, he was squirreling away ideas and thinking of his own place, where he could focus on 30 great loaves a day, instead of 30,000 for The Man. The result is Moxie Bread Co in Louisville, Colorado, as warm and welcoming a place as I have ever had the pleasure to visit. We talked about bread, and grain, and about creating a welcoming experience. Oh, and perhaps the most decadent pastry I have ever tasted.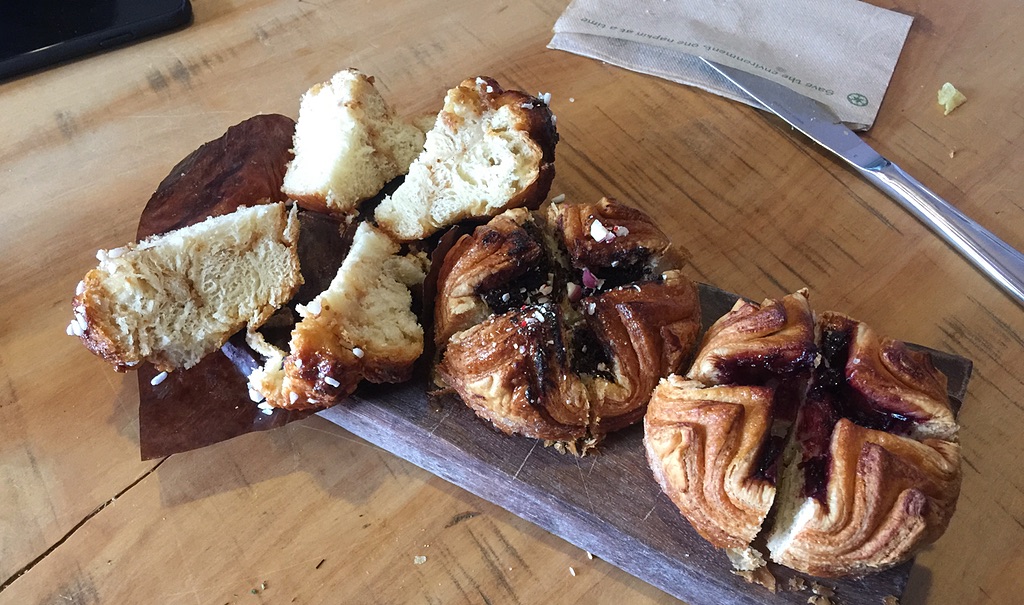 That pastry is the kouign amann, an impossibly delicious amalgam of yeasted dough, butter and sugar that comes originally from Brittany in northern France. All the write-ups of Moxie agreed that their kouign amann was out of the world, and I was somewhat miffed that I had never heard of the things.
Now that I have …
Notes
Huge thanks to Andrew Calabrese for making the introductions and the arrangements. What a great day.
Also to our family and friends in Colorado for their friendship and hospitality.
Moxie Bread Co is, of course, online.
To learn more about kouign amann, I turned first to David Lebovitz, for a recipe and some alleged history.
Eater turned to David Lebovitz too, for its informative piece about The Obscure French Pastry Making it Big in America.
There's apparently even a National Kouign Amann Day, on 20 June. If I can find one, I'll be eating it.

   Huffduff it