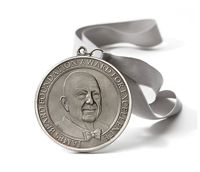 Having been nominated for a James Beard Foundation Award last year, I thought I was chancing my arm trying again, so when I heard late yesterday afternoon, via Twitter no less, that I had again been nominated, I was amazed. Amazed, delighted, excited.
Podcast: @Food52's Burnt Toast, @EatPodcast, @potlikker Gravy #jbfa

— Beard Foundation (@beardfoundation) March 15, 2016
Of course, as I said last year, my secret weapon is my guests. They're the ones with something worth listening to. I just find them, ask the questions and tidy up a bit afterwards.
I dithered like mad this time trying to select a suitable episode to enter, and in the end decided on a compilation of three different excerpts. So, if you haven't already heard them, or if you fancy a repeat, do have a listen to:
I'm in pretty good company too.
Congratulations to Gravy (which is also enjoying its second nomination) and Burnt Toast. See you, with any luck, in New York.