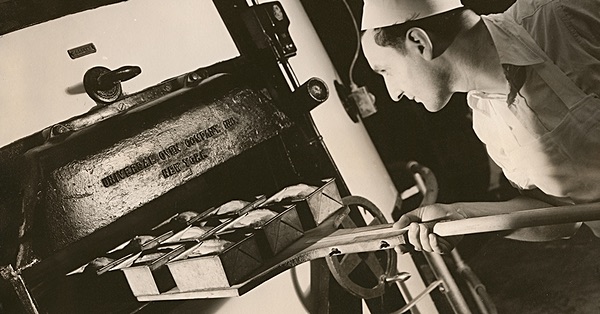 Podcast: Play in new window | Download (Duration: 7:21 — 6.0MB)
Subscribe: Google Podcasts | Spotify | Android | RSS | More
The fight between brown and white, good for you versus good for us, has been going on for a long time. Brown flour certainly ought to be more nutritious, and these days, even the elites are choosing brown bread over white. Maybe that's why sales of "whole grain bread" have more than tripled in the US over the past few years.
The weevil in the loaf: whole grain need be only 51%, and whole grain flour is just white flour with some added bran and germ.
Photo from DeGolyer Library, Southern Methodist University.