Podcast: Play in new window | Download (Duration: 30:48 — 28.2MB)
Subscribe: Google Podcasts | Spotify | Android | RSS | More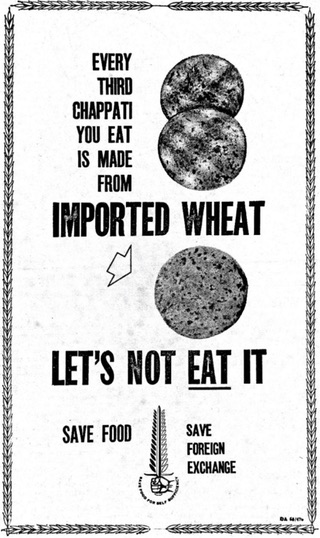 India, like most places on Earth, suffered its fair share of famines over the centuries. From the horrendous Bengal famine of 1769, when a third of the population perished under the gaze of the East India Company, to the awful famine of 1943, this time under British imperial rule. Indian politicians gained independence in 1947, promising that they would do better for their citizens. Although they coped well with the refugees after partition, they were ill-prepared for crop failures across much of northern India in the early 1950s. Campaigns urging Indians to skip a meal seem, now, to have been misguided at best and tone deaf at worst.
Benjamin Siegel, who teaches history at Boston University, has written a terrific book on food in post-independence India. Hungry Nation: Food, Famine, and the Making of Modern India explores the often contradictory and confusing history of Indian food policy with clarity and compassion.
Notes
Benjamin Siegel's book Hungry Nation: Food, Famine, and the Making of Modern India was published by Cambridge University Press in 2018.
A paper 'Self-help which ennobles a nation': development, citizenship, and the obligations of eating in India's austerity years is available online thanks to Boston University Libraries.
Banner picture was all over the place in November 2020, uncredited as far as I could tell.

   Huffduff it