Podcast: Play in new window | Download (Duration: 24:07 — 33.3MB)
Subscribe: Google Podcasts | Android | RSS | More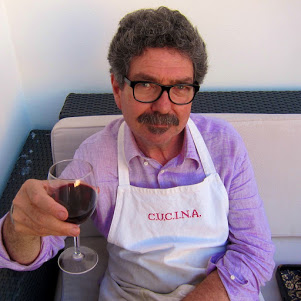 This episode of Eat This Podcast is something of a departure. With nothing in the pantry, so to speak, I had to make something with what I had: myself. So I hooked myself up to the audio recorder and went about some of my customary weekend cooking, muttering out loud about what I was doing and offering some reflections on my attitude to food and cooking. I hope the result sheds some light on where I'm coming from. Normal service will be resumed next episode.
I started this exercise determined not to apologise either for having indulged myself so or for the audio quality. And I almost made it. But not quite. So, please accept my apologies, mostly for the quality of the audio at time. This stuff is not easy single handed.
Also, no instructions from me on how to make your own yoghurt. If you want to learn the secrets of yoghurt as made by Turkish grannies, try The Food Programme.
Notes
The first recipe for my version of a light rye bread is here, though it doesn't look very pretty. Pictures here. I need to transfer that recipe to the baking site, or better yet update it, because the current version is much better.
A couple of earlier podcasts dealt with integrity vs "authenticity" and good industrialisation.